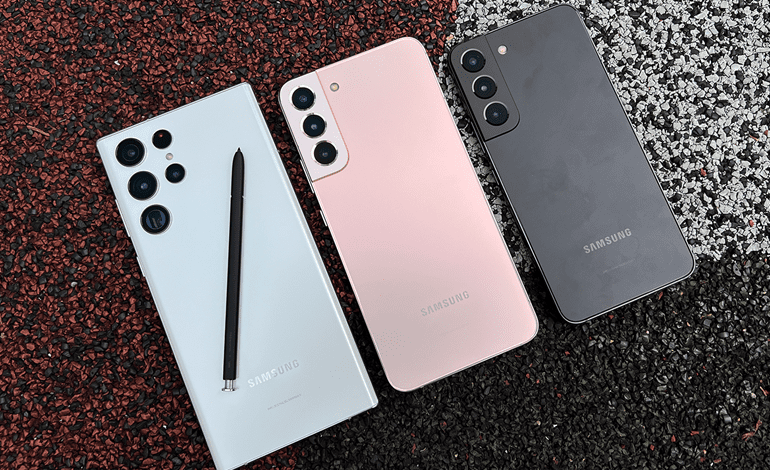 Samsung's Latest Mobile Phones You Can Buy for Under $1000 in Australia
Samsung and Apple are the two leading smartphone brands selling millions of units across the globe. Australian buyers also love to buy and use smartphones launched by those two brands. Samsung wins the competition by selling more phones and wearables than Apple.
Both brands have been competing to be the market leader in the mobile phone industry for more than a decade. Samsung was selling mobile phones years before Apple entered this market. Apple became the most prominent smartphone brand after launching the iPhone. It could not maintain that leading position for a long time because Samsung started competing with its Android devices.
Today, Samsung is the first choice of millions of Australians. Why do people still prefer Samsung mobile devices? Let's find out!
Why Buy a Refurbished Samsung Smartphone?
Top-performing Samsung smartphones are pretty expensive. You will have to spend at least $1,200 AUD to buy this device. If your budget does not allow you to spend above one thousand on a Smartphone, you should look for a refurbished unit! A refurbished smartphone comes with the same warranty and support as a new one. You won't face any kind of issue if the device does not work properly. You can take it to the service centre, repair it or ask the retailer to replace that unit. Refurbished phones are much cheaper than new ones. You can use the saved amount to buy a long-term internet pack or other smartphone accessories! Pick the right online retailer to buy the latest refurbished phone for under $1000 AUD. You will certainly find a feature-rich device!
Access to a wide range of apps!
Just check the list of applications available on the Google Play Store and Galaxy Store. You will get millions of useful applications for free. There are numerous options in all app categories. The iTunes store also provides a wide range of apps, but you will have to buy most of them. Not every smartphone user wants to spend hundreds of dollars on apps after buying a costly Smartphone. That's why many people choose Samsung phones to maintain the device in a budget-friendly way!
Finding the Best Refurbished Samsung Phone Seller
If you decide to buy a refurbished smartphone, you will find many retailers in Australia. Millions of buyers choose such devices to save money. Therefore, many new platforms have emerged in the recent few years that claim to provide the best product.
Pick the retailer wisely to ensure you will get the featured phone in top condition. Choose a reputed platform that has sold both new and used devices for many years. Thus, you can get the best after-sales service if required.
Best Refurbished Samsung Devices to Buy under $1000 AUD
Pick the following smartphones if you decide to buy the latest refurbished Samsung smartphone!
Galaxy S21 Ultra (5G)
Samsung introduced this smartphone in the Australian market in January 2021. Its new variant costs $1,849 for the 128GB storage unit. If you choose to buy a refurbished S21 Ultra, you will get it for under $900 AUD. It is not an outdated phone because it comes with Samsung's Exynos 2100 processor. It is a 5G device and it runs on Android 11. You will get updates for the latest Android operating system to run it like a new device. Check the phone's condition and extend the budget a little bit if you get a very good condition S21 Ultra!
Samsung Galaxy Note 10+ (5G)
It is another 5G device launched in 2019. This smartphone comes with the Exynos 9825 chipset and it got a 6.8" Dynamic AMOLED display. It is a slightly older smartphone, but it still competes with the flagship phones of many Android phone manufacturers. Galaxy Note 10+ is an excellent choice for Galaxy Note series fans. You can get it for under $900 AUD and the retailer will provide a 1-year warranty to offer instant support if you experience any issues. You can upgrade this phone's OS to Android 11 and get a dedicated slot for a micro-SD card. Buy this smartphone if you want to use a top-end Note series device from Samsung.
Impressive after-sales service
Apple establishes its service centres only in metropolitan areas. Some iPhone users travel hundreds of miles to get their smartphones fixed. The service provider can take several days or weeks to address the issue. It frustrates many users because they only have one smartphone! Samsung has established its service centres in many cities across Australia. It has impressed buyers with satisfying after-sales service. You can get the device repaired on the same day if there isn't a major issue.
Samsung Galaxy Z Flip
Samsung launched this unique smartphone in February 2020 in Australia. It became an instant hit around the globe. The company has already launched the two latest variants of this phone. You can buy the refurbished Galaxy Z Flip for under $900 AUD. It comes with a 6.7" Dynamic AMOLED display, Snapdragon 855 chipset, 3300 mAh battery, and feature-rich cameras. This foldable smartphone is easy to carry and a value-for-money device if you get a well-maintained unit!
Samsung Galaxy Note 20 Ultra
If you are looking for a new-like Samsung phone with a large display, buy Galaxy Note 20 Ultra. This phone was launched in August 2020 with Exynos 990 and Android 10 OS. It is still popular among users, who want an impressive 6.9" curved-display phone with 1440 × 3088 pixels resolution. It is the best affordable phone under $1000 AUD for a seamless multimedia experience. A durable body, 108 MP main camera with two 12MP wide-angle and periscope telephoto cameras, and 8K video recording features make it an excellent pick for Samsung brand lovers.
Galaxy S21 FE (5G)
Samsung introduced the Galaxy S21 Fan Edition in January 2022 and it costs $999 AUD. If you do not wish to spend that much money, you can buy it for under $750 AUD! Look for the refurbished variant of this newly released phone. It is an excellent alternative to Samsung's expensive flagship devices. Besides, it is one of the most good-looking Samsung phones you can buy for under $1000 AUD!
Read More:
Top Latest & Upcoming Android Smart Phones- Price, Features & More